Ideas for Incorporating a Gratitude Practice in Your Self-Care Plan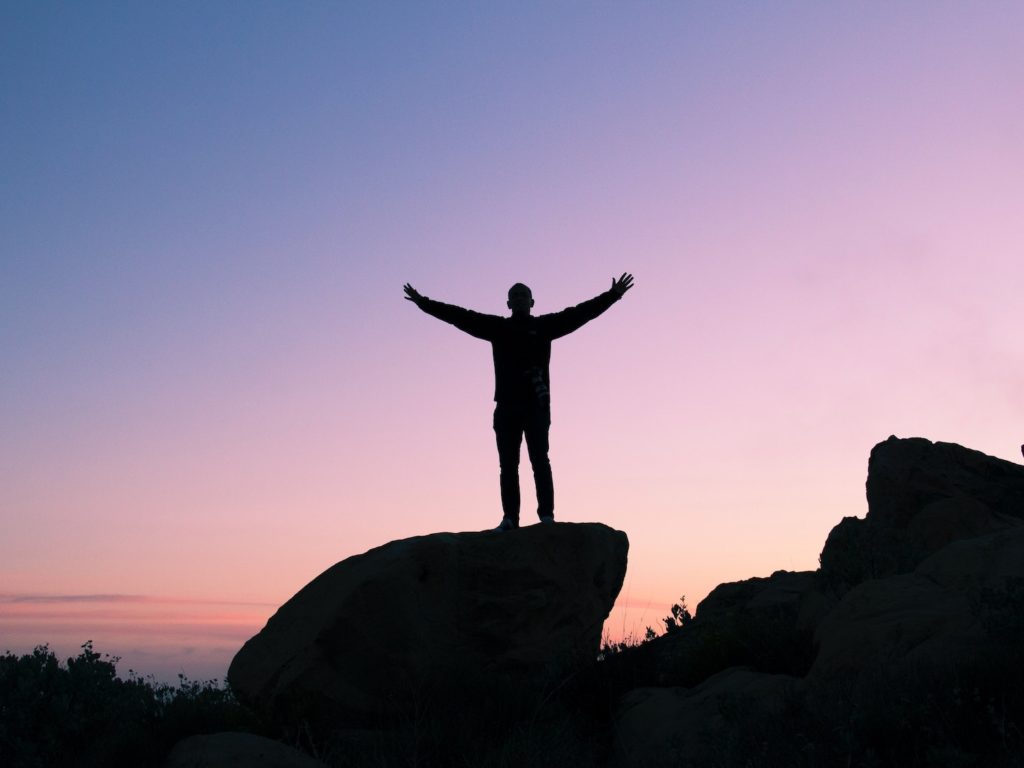 Gratitude and self-care: they go together like avocado and toast. Implementing gratitude into your day-to-day life can help you feel happier, more stable and more self-confident. The best part? You don't even have to do much besides change your perspective!
There are numerous scientifically proven benefits to being grateful: it can open the door to new relationships, boost physical and psychological health, reduce aggression and improve sleep, just to name a few. There's no denying that implementing gratitude into your daily routine can help you live a better life, and it's all because it helps improve the way you feel about yourself and others.
Why is gratitude so important to self-care? Research shows that mentally strong people tend to pity themselves less and value others more. When you express gratitude to yourself and those around you, people are more likely to want to engage in an ongoing relationship with you. And — perhaps most importantly — being grateful can help ward off feelings of negativity, self-doubt and pessimism.
Grateful people are more motivated and self-confident. Plus, those who regularly feel and express gratitude have more successes in their life and are more likely to be happy for others' accomplishments. Make gratitude an essential part of your daily self-care plan with these great ideas!
Strike a Pose with Yoga — If you've ever taken a yoga glass, you know that it's one of the best ways to tie in physical health with gratitude. By directing your attention to the present and focusing on what you're grateful for during practice, you can reap some serious physical and mental benefits during an hour-long class. Using yogic principals off the mat can help you channel your gratitude throughout the day, too. Memorize these mantras and repeat the following one throughout the day for an extra dose of thankfulness.
"I appreciate the abundance in my life, and I allow myself to expand in gratitude, success and joy every day."
Write it Down — Keeping a gratitude journal and writing in it each night before bedtime can help you consciously give thanks for the things that make your life better. A study in the Journal of Personality and Social Psychology showed that participants who wrote in a gratitude journal for 10 weeks experienced better moods, more optimism and better sleep. Keep your journal in whatever way is easiest for you: through old-fashioned pen and paper or via a note-taking app on your phone. The results are the same!
Think Out Loud — Although you likely experience feelings of gratitude every day — at work, the gym, before you eat dinner — there are probably relatively few times that you actually voice them. Saying what you're grateful for in the morning when you wake up or before you go to sleep at night can help heighten the emotion, allowing you to fully express it throughout the day. Don't forget to verbalize your appreciation to those around you each day.
Make it a Ritual — There are so many excellent ways to keep yourself accountable for gratitude, and the best ones are those that require day-to-day thought and action. For example, you can commit to a 30-days-of-gratitude challenge to ensure that you're reflecting on the best things in your life every day for a month. Go deeper with this amazing 52-week challenge that encourages you to show gratitude by dropping a note of thanks into a jar each day.
Integrate Gratitude — To ensure that you're expressing your gratitude every single day, tie it to your favorite daily task. Whether it be applying your nightly moisturizing cream before bedtime or brushing your teeth when you wake up, when you integrate gratitude into a somewhat mundane, day-to-day task, you'll make the process more enjoyable while doing self-care double duty.
Make it a Family Affair — Parents looking for a great way to encourage kids to show gratitude year round and not just on Thanksgiving can use kid-friendly gratitude activities and crafts to engage the whole family. For example, you can create a gratitude tree with hand-written ornaments so that kids can add their own or make your own gratitude wishing well to create a fun place to drop a gratitude-centric wish.
Get Inspired — If you have trouble keeping a positive attitude (and let's be honest, we all do from time to time), then it can be helpful to surround yourself with inspiring trinkets that make you feel more grateful. Add some uplifting quotes to the wall or the background of your phone for a constant reminder, or listen to music that inspires you when you can't kick the negativity. Here's one of our favorite gratitude quotes:
"Gratitude is the fairest blossom which springs from the soul." — Henry Ward Beecher
Give Back — Feeling and expressing gratitude is enough to significantly improve your overall well being, but you can take your life to new levels when you show it, too. Give your self-care plan a dose of gratitude when you add a facet of giving back by donating your time or money to a cause for which you're grateful, whether it be a medical research organization that has helped the life of a family member or a local charity that makes your town better.
Write a Letter — According to researchers, writing letters of gratitude — and delivering them in-person — to those who have improved your life in significant ways can lead to better self-care overall. In fact, a study showed that those who wrote and hand-delivered gratitude letters experienced a significant increase in happiness following delivery. For the best results, try to write a letter to a friend or family member who has done a lot for you, but whom you've never properly thanked.
Honor Others — One of the greatest ways to show gratitude to those around you is to host what's called a gratitude dinner. These affairs allow you to sip and dine with your closest pals, all while expressing thanks for one another and the great bounties of your life. Incorporating special elements, like saying what you're thankful for once you've all sat down to dinner, can help make the event a success.
Recommend

0

recommendations
Published in blog, Yoga