Interview with an SYS Grad: Men & Yoga with Michael Kachadoorian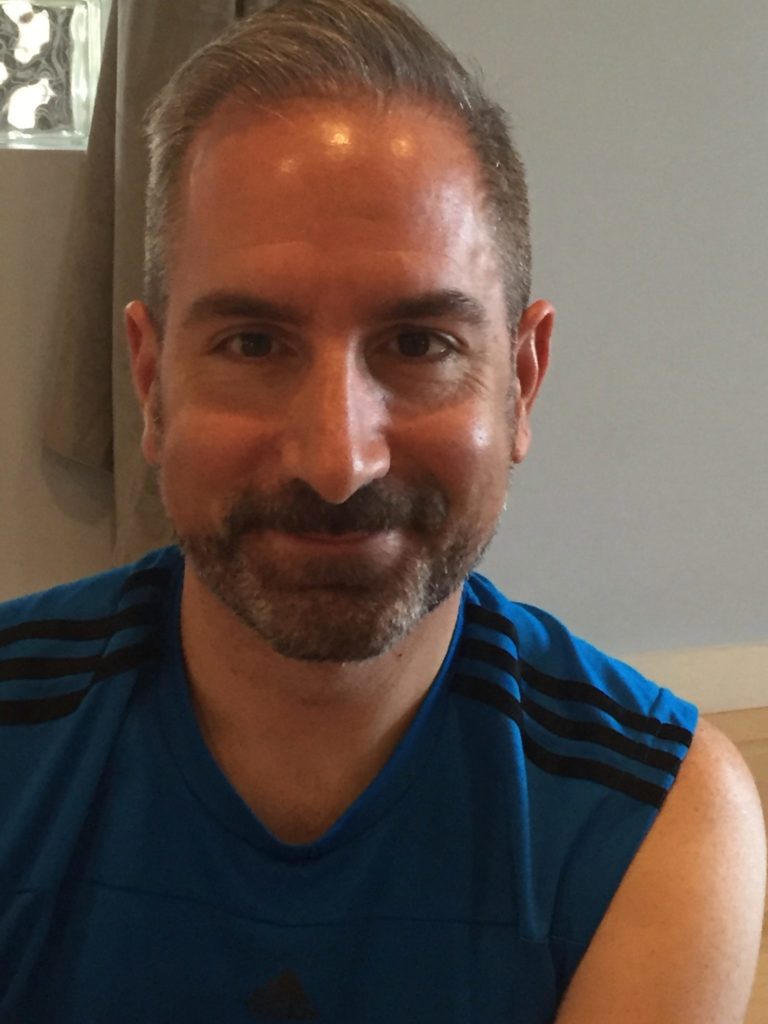 At Sadhana Yoga School we believe that yoga is for everybody. But yoga class statistics show an overwhelming majority of women taking yoga classes at their local studios. In fact, according to Yoga Journal only 18% of yoga practitioners are men. The may be growing but it seems an uphill battle. What can we do as a community to encourage men to take part in this practice?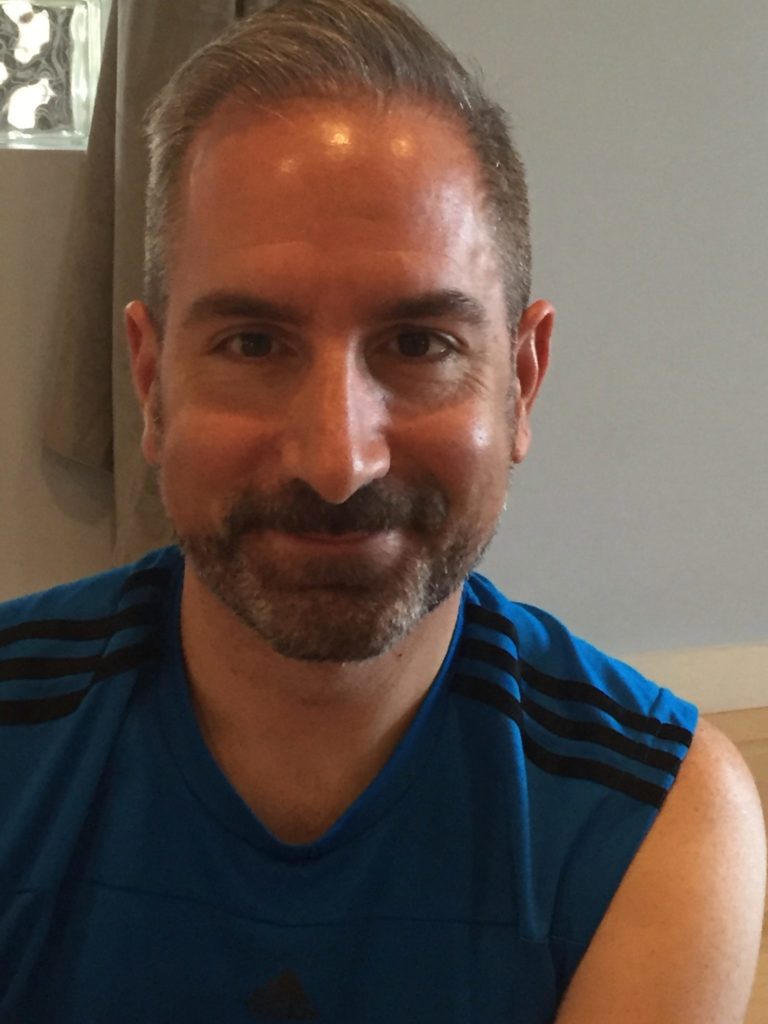 In our most recent Yoga Teacher training in New Hampshire, we had four male students, our highest number yet to date, and we couldn't be happier. One of our students was Massachusetts native Michael Kachadoorian, who took a moment to sit with us and talk about the experience of being a man in the world of yoga.
What do you love about yoga?
There are so many things I love about it. I especially love the physical asana practice and the meditative aspect. I love the discipline of my practice; I have to be present and conscious for my practice, which in turn allows me to be present and conscious in my everyday life. Being present is something many people are not. They're dwelling on the past or anticipating the future—all the places fear is built from. If you are present, there is nothing to fear. I used to have fears but yoga helped me eradicate them and it has also calmed me down. I am a naturally high-strung person and my mind races all day long, yoga has allowed me to rein it in, to put things in perspective, to be a better boss, business associate, friend, and partner—a better person overall. I have a long way to go, but I am glad I am on this path, rather than not. And yoga has also allowed me to eliminate people and things from my life that really serve no purpose. People play victims—they blame everything and everyone else for their problems that they are mired in. Yoga makes us responsible for our own lives, our own outcomes, and ourselves. People are negative and they try to pull everyone around them down; that does not serve me. I am able to distance myself from them and live my life in relative peace.
How often do you do it?
I practice 90 minutes of yoga, in-studio, every day, faithfully. Of course, there are times when my schedule will not permit a practice on a specific day, but I actually make my yoga practice part of my daily schedule.
What kind of yoga do you practice?
I practice a style called Power Vinyasa Yoga, a style of hot yoga. This style yoga generally follows a specific set of sequences and poses—with some variation—and is practiced in a 95-degree room. This style is rooted in three major principles.
Focus or drishti
Pranayama, or breath ujji breathing,
and the seamless vinyasa or transitions between the poses.
The poses and alignment matter, but without the three pillars, the poses, the yoga, are just exercise.
Why do you feel that there are not more men doing yoga?
We have a problem in our culture with what people consider activities for men and for women or what they perceive them to be. I'll never understand it. I also think that women are more often the faces of yoga in the United States and some men associate yoga as a female practice.
More importantly, I think the yoga community doesn't do enough to promote yoga for men and all the various styles of yoga. Interesting, I find the yoga community to be a difficult community of people as well. They tend to think only their style of yoga is the best style of yoga and refuse to acknowledge other practices or the validity. Yogis also tend to have an elitist tone at times which is a turn off for anyone—men and women alike.
Men also want to "workout" and think that they will not get a good physical practice from it. The reality of it is, not only will they get a workout, they will benefit immensely in other areas as well, their minds will calm, they will be more open, more compassionate, more understanding, and take more responsibility for their lives. It's a shame more men are not involved. My major goal as a teacher is to get more men involved.
What are some ways you think we could break down the stereotypes to encourage more men to pursue this path?
Men need to get over themselves and open their minds. More men need to be teachers/leaders in the yoga community and they need to be visible. One of the many reasons I decided to take a teacher training is so I can focus on men and yoga. I want to find a way to bring yoga to men so that they see the overwhelmingly positive benefits of it. Doing articles like this is also key to getting the word out and opening the minds of men. I recently went to a yoga retreat that was an all men's retreat. It was spectacular—one of the best experiences I have ever had. The yoga community needs to focus on men as equally as they do women. I am also finding the yoga community is now more focused on kids more than men. I think it's important to get kids involved, but for some reason, we're not actively pursuing men. I hope to be a leader in that aspect.
If you could tell men around the world 1 or 2 things about yoga and YTT what would it be?
The benefits of yoga are immeasurable. YTT is empowering and enlightening in so many ways. Yoga and YTT will simply make your life so much more fulfilling and rich. You must try it and stick with it and all the positive aspects will follow.
Recommend

0

recommendations
Published in blog, Yoga