Bryan answers most questions
Who is this for?
What is the format?
What will I learn?
Online Yoga Teacher Certification
We launched our first Online Yoga Teacher Training program April 1, 2020 when Yoga Alliance started allowing us to teach online. This has been fully acknowledged by Yoga Alliance, and you will be able to register with Yoga Alliance as an RYT-200 upon successful completion of the training.
As we bring our 200-Hour Yoga Teacher Training Course online, we are trying to mimic our successful immersion programs as closely as practical, as we create a radically novel, supportively enriching and profoundly insightful online environment in which to grow and learn together. We will cover the same curriculum as all our 200-hour trainings.
We will meet via Zoom Video on Mondays for from 3:00-4:00PM EST ( 12PM in LA, 3PM in NYC, 8PM in London) for interactive discussions and Q&A. While it will be best if you can be with us, everything will be recorded, so if you miss anything, you can watch it on your own time.
Since the course is self-paced, it can be done anytime during to suit your schedule. Some students are able to commit full-time to the training and graduate in 35-days, but most take 2-4 months to complete the training.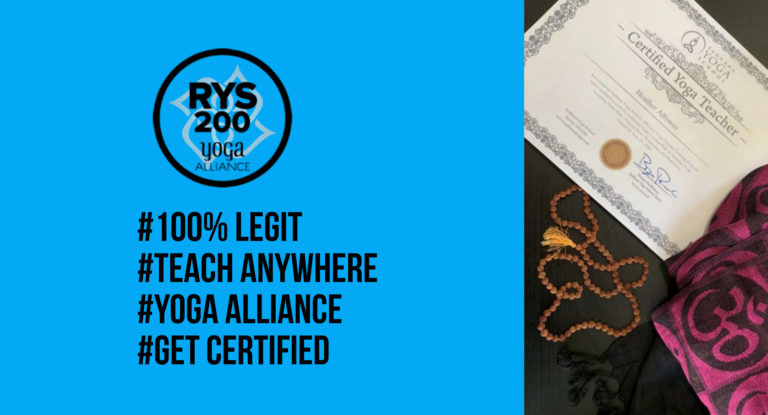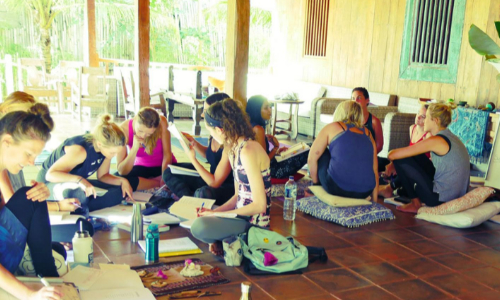 Philosophy:
Learn depth of yoga.​
We take a contemporary approach to teaching traditional yoga. We share the depth of what yoga really is in a way that allows us to integrate in into our modern day lives.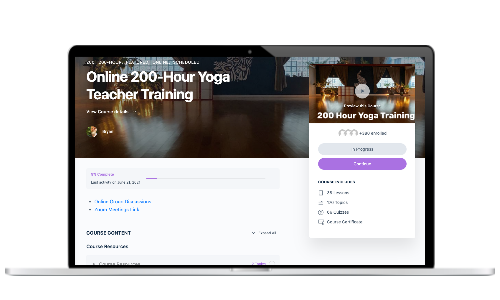 Asana:
Learn to teach yoga. ​
Learn how to teach 2 class sequences confidently—as soon as you graduate!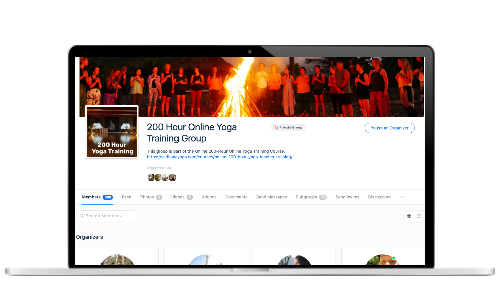 Transformation:
Practice the tools to improve your life
This is why we do it! To help you transform your life into what ever you dream!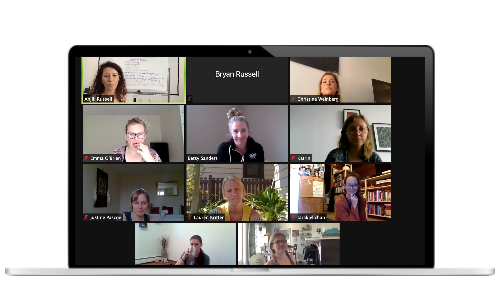 Live Zoom Calls
Mondays 3:00-4:00PM EST
Calls are recorded in case you miss.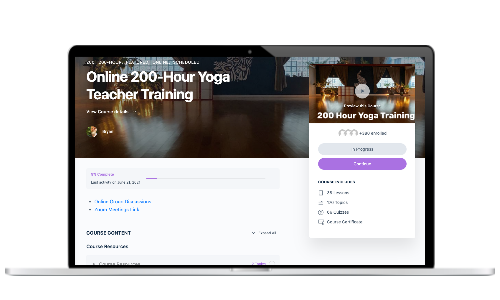 Self-Paced Study
Most of the content is on our Online Learning Site. Videos, Audios, PDFs, Quizzes, assignments & more.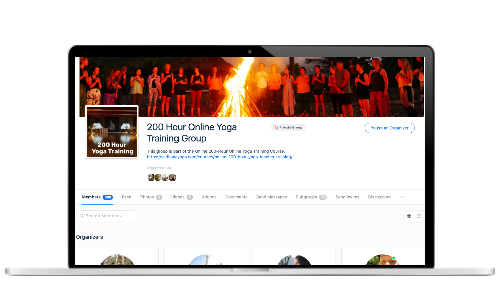 Online Groups
Connect with students and teachers in our online groups. Message and connect real time with students from around the world.
Sadhana Yoga School - teaching yoga teachers in person & online for over a decade.
Finally, a way to feel prepared for your 200-Hour Yoga Teacher Training
10 Questions to ask before Choosing a Yoga Teacher Training
7 Things to do to prepare for your 200-Hour Yoga Teacher Training
3 Things to Remember while taking the training
Sample Lectures from our 200-Hour Online Yoga Teacher Training
Anjili shares a poem called
'The Invitation' by Oriah Mountain Dreamer
There will be written, audio, and video homework. For example, you will need to video yourself teaching our two sequences to a friend. There is also a written homework throughout the course.
This may be the perfect opportunity for you to get your yoga teacher certification. Yes, you will receive a Yoga Teacher Certification and you can register with Yoga Alliance as an RYT-200 upon successful completion of the training.
Do you ever wonder what yoga really is? If it's more than just fitness? More than a modern hippy fad? Do you have a desire to know what else yoga can offer you? If so, this Yoga Alliance acknowledged Online 200-Hour Yoga Teacher Training is perfect for you!
See you soon.
200-Hour Online Yoga Training
We offer 50% Online Discount: $2,800 Now $1,400
200-Hour Yoga Teacher Training Online (Self-Paced)
Select which ever Payment Plan is best for you.
1 Payment of $1,400
2 Monthly Payments of $750
6 Monthly Payments of $250
"Best decision of my life!"
"Way Better than expected for an online training"
"Such a powerful Community"
What Our Students Have to Say
I thoroughly enjoyed my experience at Sadhana Yaga School. Anjili and Bryan both have a world of knowledge that the impart to their students. I highly recommend this program to anyone who is looking to begin or continue their yoga education.
Amazing opportunity for yoga teacher training course. I learned so much about myself and what I want in this life. Yes, yes, yes, just do it!
I know understand that this was the best yoga training I could ever imagine. Not only did the training improve my physical practice, but I now I embrace a yoga lifestyle and am a much healthier person than before my training
I realize now, the journey through a yoga teacher training is much more than a certificate program or course, it really was a pivotal turning point in my life. My life will never be the same again. Thank you!
How much experience do I need?
The course is appropriate for all levels from beginner to advanced students.
What if I need extra time to complete the course?
This is fine. We can extend your time if you need.
I feel like I am not in great shape, can I still take the course?
Absolutely. This will be a great way to get into better shape. And as you will learn in the course, being able to do beautiful asana is not as important as being able to know yourself better.
All live streams will be recorded, so you can watch it on your own time.
What if I can't have a partner with me during the class?
We will be flexible with this. It will be better if you can have someone to practice teach with, but if needed, you can do it on your own, or pair up with someone in the course virtually
Is this really acknowledge by Yoga Alliance?
Yes, they are making a special exception for us to offer this online training. You will be able to register as and RYT-200 with Yoga Alliance after the course.
Recommend

0

recommendations
Published in blog, Scheduled, Yoga Teacher Training Program