Share Your Sadhana, please.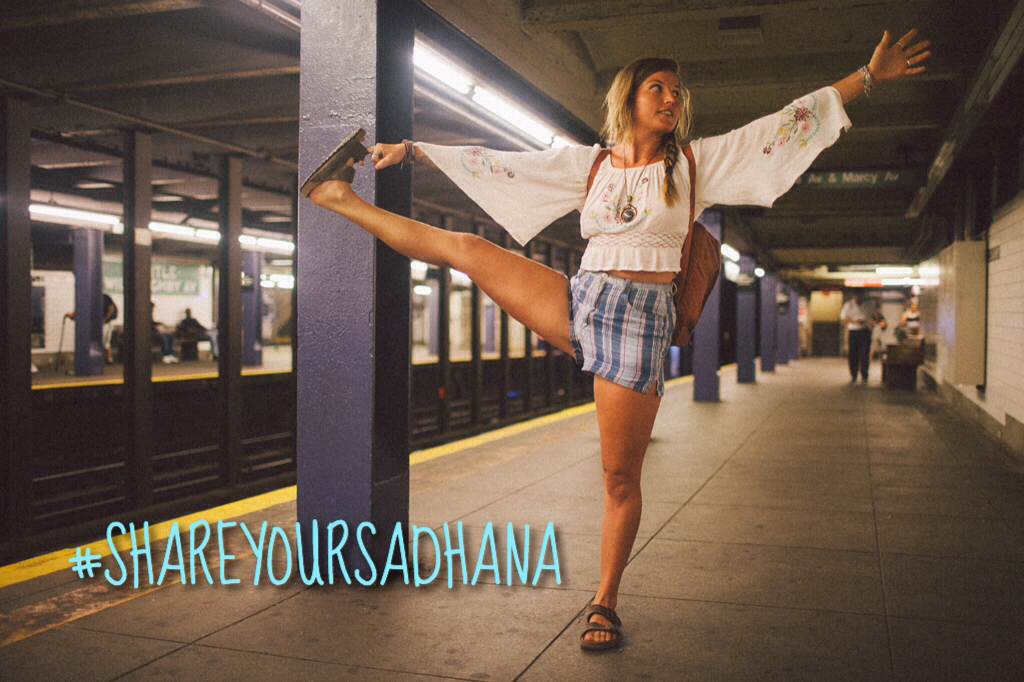 Sadhana Yoga is the Yoga of Spiritual Practice . It's the practice of bringing the essence of your highest spirit, your true nature into all that you do. It's not a religion, it's simply a way of relating to the world, and bringing your highest self: physically, mentally and spiritually into all you do. Bringing the essence of spirit, magic, the universal unknown into your daily activities.
Many of us in the West begin our yoga journey with the goal of physical health and beauty. After a bit of space and time practicing many of us discover that Yoga is so much more than that.
We realize that the composure and focus we find in the asanas, the physical postures, we can also find in our day to day life.
Every moment on and off the mat is an opportunity to practice yoga , to find oneness, a sense of wholeness with all that is. After all,
Yoga by definition is Union. Union with all that is.
We find comfort in our muscles and bones as we sit in waiting areas for things like doctors appointment or while traveling. This comfort comes from the time we've invested in figuring out how to sit up straight and strengthen the spine. It comes from the time we spend sitting in meditation, or finding comfort while we hold a challenging pose.
From this comfort we find patience and tranquility while we wait in line at the bank, in the grocery store, or for a friend who is running late. We find opportunities to be with our breath, or practice the peaceful disciplines that being in the present moment offers.
We find a willingness to receive the things that are good for us, and to let go when necessary of what does not serve. By understanding the art of daily practices, we begin to view life in this mindset of AVAILABLE vs. UNAVAILABLE. Some things in life, some postures are available, some things in life – some postures are unavailable.
Each day is different and that's simply just the way it is. When things are good and AVAILABLE we enjoy. When things are more challenging and unavailable we let go and surrender….
So as you wait for the next train, or lose yourself in the grocery aisles and bank lines that channel our daily lives. Look at then as just that, a channel- a Nadi- a flow of energy into the here and now leading us to the eternal all that is, a universal LOVE.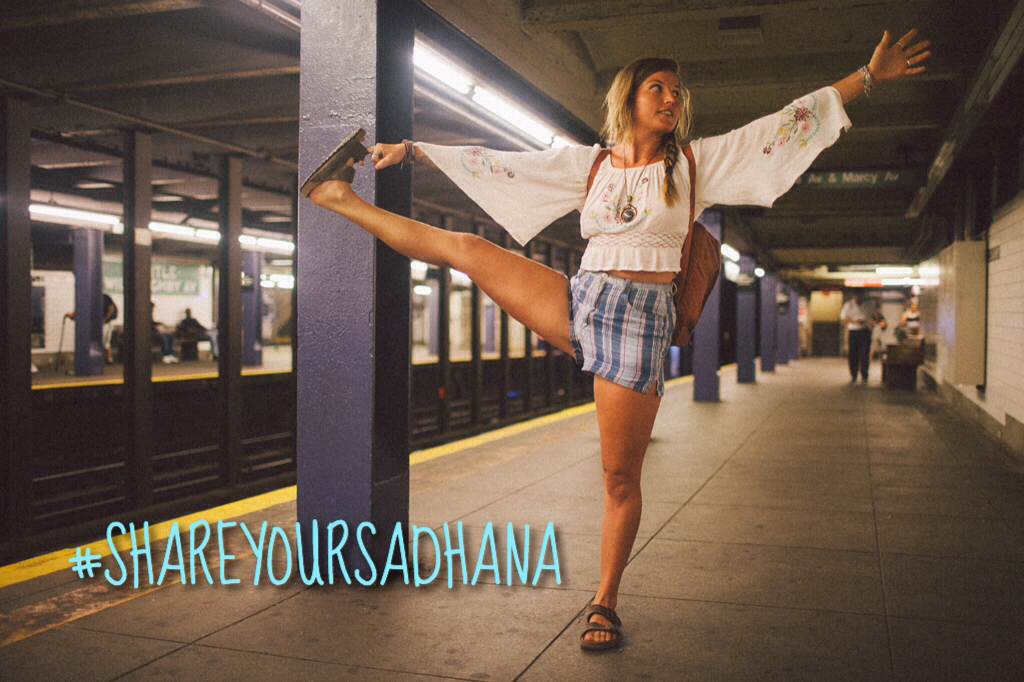 As teachers, and yogis we have an obligation to share this peace we encounter with others. The practice of yoga isn't just a grab bag of good vibes, it's work. It takes work in ourselves to maintain this sense of peace, and it is our work as peacemakers as yogis to share this with others to bring more peace and healing to this planet that so desperately needs it. Here at Sadhana Yoga School we've developed a special slogan "SHARE YOUR SADHANA" to encourage us all to share this gift of yoga with others.
Please share your love and practice of Sadhana Yoga with the world, tag your photos on Face book or Instagram #shareyoursadhana and lets watch this movement grow.
Om Tat Sat
So It Is
BriAnne Nadi
Recommend

0

recommendations
Published in blog, Yoga