Transformation of Others & the Self Through Teaching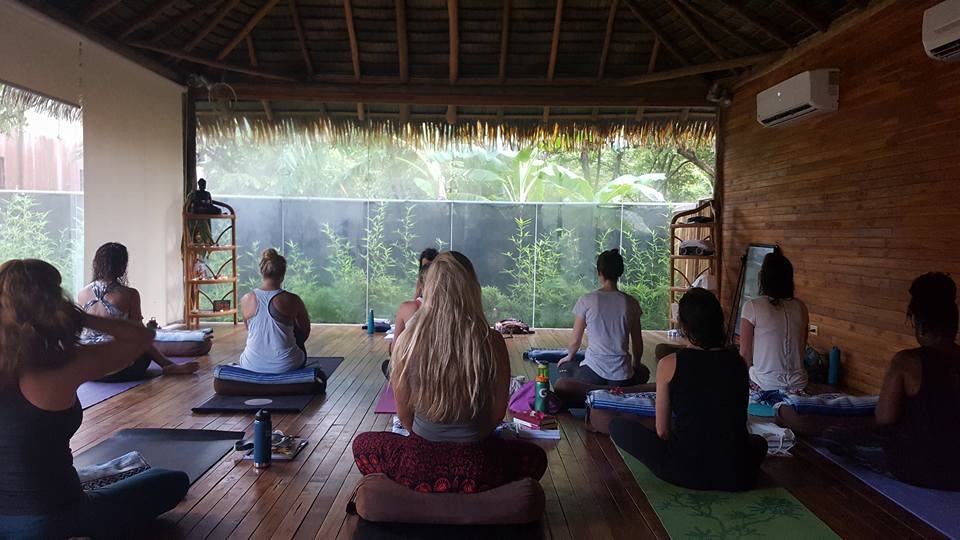 Every year we have hundreds of students from all over the world enroll in the life changing yoga teacher trainings, when they graduate they are changed. Some come to us with a desire to work with children, through our 95-hour yoga teacher training, others aspire to their 200-Hour certification or advanced training, with our 300-hour program. They arrive for knowledge, often equally thirsty for a change in their life, something to them recenter and grow. And while they come seeking knowledge, and our teachers are seen as instructors and role models and experts, we also recognize the important role students play in our own growth and learning. We quickly discover that we all learn from each other, hence the saying… " When one teaches, two learn."
My favorite part about teaching is not only the transformation of another's journey through these trainings, but the transformation of myself as a teacher each and every time I facilitate a yoga teacher training.

Chelsea Kay, SYS Facilitator
The relationship between teacher and student becomes even more beautiful when we see previous students move into the role of teacher for the same program that they themselves moved through. This happened recently with one of our new facilitators, Chelsea Kay Merth. She joined us in Costa Rica in training and as an assistant facilitator.
All of our teachers go through an extensive training process, working closely with the owners Anjili and Bryan and senior facilitator Anita as we help them build the skills, character and tools they need to lead amazing trainings. Chelsea Kay is a nurse, and thus deeply interested in the human body, mind and spirit, yoga is a natural extension of this passion and gives her even more tools to use to heal.
Today, she shares her experience
"I am so proud and humbled by my students as they grow into teachers, even though they were teaching me all along. I was given feedback recently to be softer, more loving, more compassionate. It's funny, as a nurse I am always trying to embody these things, but the tough and stressful environment of surgery has hardened me, so that I can deal with the environment that I work in, and the situations that I deal with day in and day out (or in the middle of the night).

People always ask me how I deal with what I do, and the things I see, and I always say that you have to laugh so you don't cry. Because you can't cry in the middle of surgery when you're there for your patient, in whatever situation is happening. And I am constantly working on softening, providing love and compassion as a yoga instructor, as a nurse, as a human, as a friend, as a family member, as a partner, and especially as a facilitator to be a part of the Sadhana student's journey and transformation. I hope to help each study embody and nurture love and compassion for themselves and for others as well.

Throughout the Costa Rica training, as I was walking around and observed peer teaching, I saw this love, compassion, and softness in each and every one of these beautiful teachers as they taught each other the Hatha flow. Co-founder Anjili is always saying our students are a reflection of us and we are also a reflection of our students and I could truly see that as they peer taught. I am so humbled and full of gratitude to be aware of this and see this. I may be a "teacher," but I am always a student first.

My transformation is their transformation and their transformation is mine. I am constantly encouraged to strip myself of this "strong, hard, tough" OR nurse personality so that I can be me – who I really am – to be a reflection of that to other people, whether the students, or random people at the grocery store, my family and friends, etc. Just as I said, we as teachers (and students) also go through these cycles and I could truly see the transformations of Ganesha, Shiva, Lakshmi, and Saraswati throughout this training, not only in the students, but in myself.

I am so grateful to be a part of the vision of Sadhana Yoga School. Although I am a nurse and make a difference in many lives, I feel so much more when I make a difference as a yoga instructor, especially during these yoga teacher trainings.

"Yoga does not just change the way we see things, it transforms the person who sees."

BKS Iyengar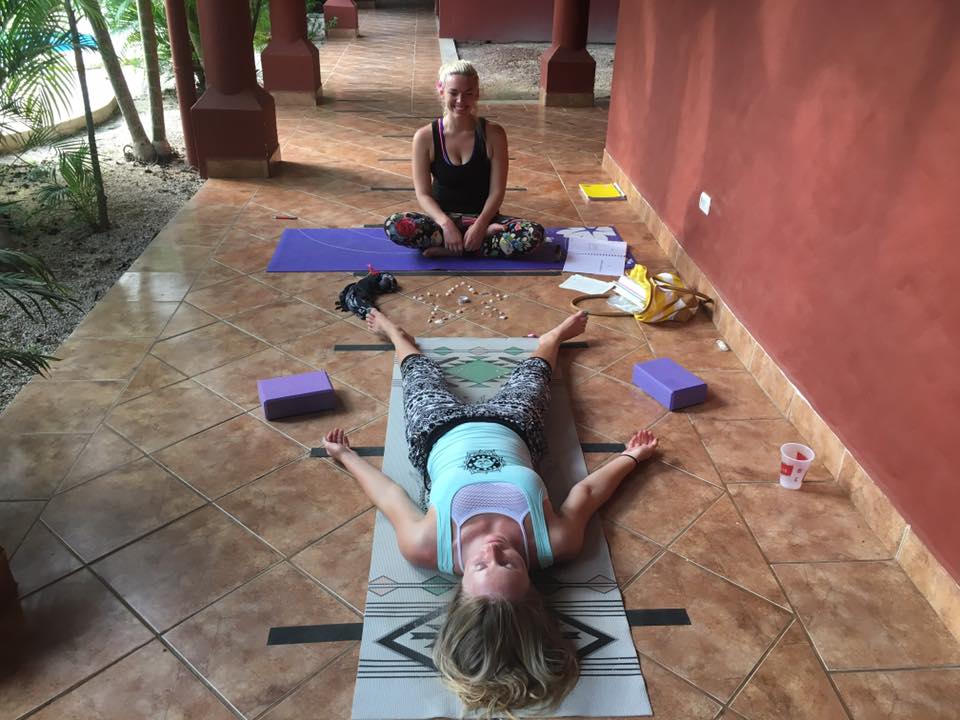 Transformation isn't a one shop stop. It is a continuing practice that we must all cultivate into our practice of every day life. Where can we take our transformation from our yoga mats into our every day life? Where can we be our most authentic self through our own transformation?
Recommend

0

recommendations
Published in blog, Yoga Teacher Training Program