5 Benefits of an Immersion Yoga Teacher Training Program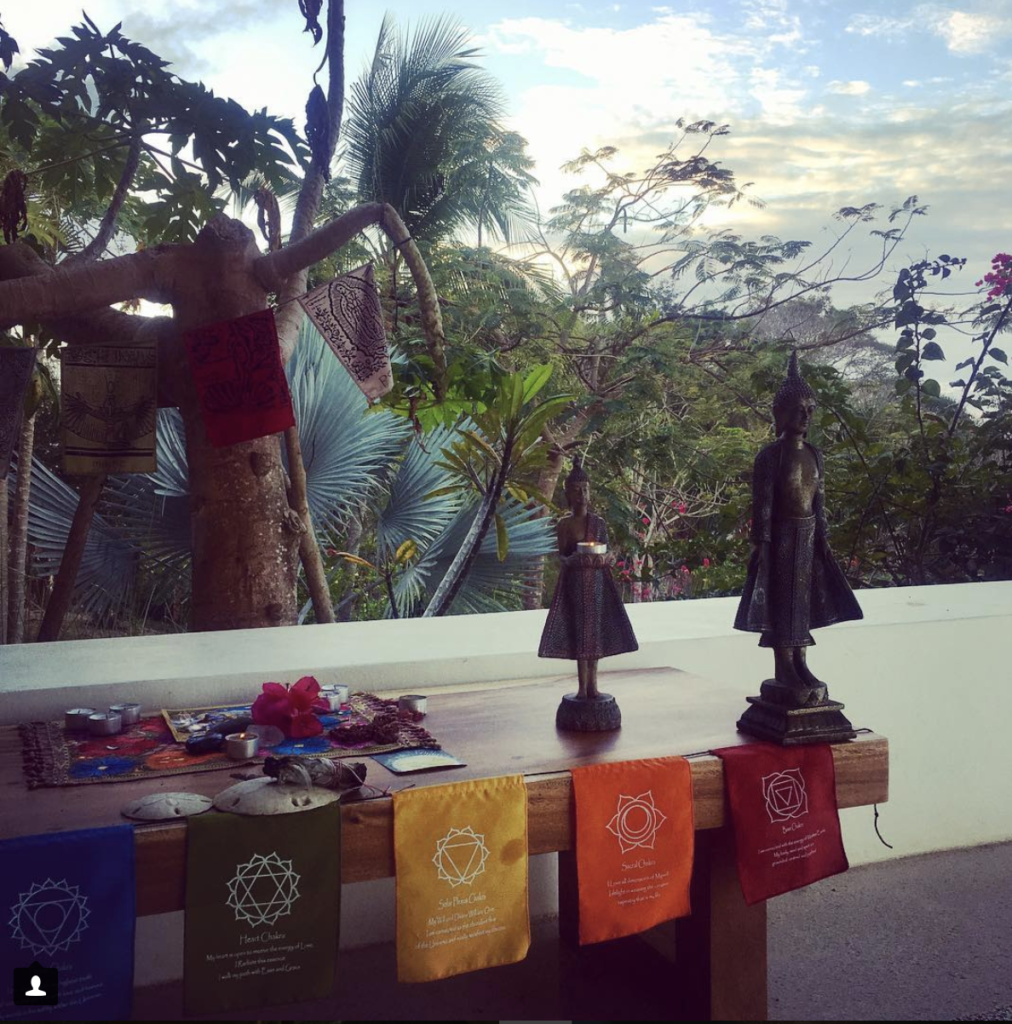 Over the past decade the internet has become packed with yoga articles, challenges and photos of folks all over the world doing #yogaeverydamnday. Likewise, there has been a surge of interest in not only doing yoga, but becoming a yoga instructor. With such an increase in popularity, there are now so many choices for where—and how—to receive training to become a yoga teacher.
Whether you are looking to deepen your yoga practice or become a yoga instructor, a teacher training program is a great way to achieve both. The question is, how do you decide on the right program for you?
Yoga Teacher Training programs can vary by location and program format, but most will require 200 hours of training in order to meet the credentialing standards set by Yoga Alliance.
Sadhana Yoga School is proud to offer two different 200-hour Yoga Teacher Training formats as well as 300-hour Yoga Teacher Training and 95-hour Kids Yoga Teacher Training programs, offered in over 10 different locations worldwide:
21-day immersion programs hosted in some of the most beautiful and sacred destinations in the world such as Bali, Costa Rica, Guatemala, Sri Lanka, India and more
6-month weekend programs located in New Hampshire, Connecticut, USA
10-day immersion and 3-month weekend programs for Kids Yoga Teacher Training
While there are many benefits of both formats, we've outlined 5 benefits of an immersion Yoga Teacher Training Program, compared to a 6-month weekend program. Depending on your needs and circumstances, you may find that an immersion program is just what you need to embark on or deepen your journey with yoga.
 1. You will create new, healthy routines
Our 21-day immersion programs are rooted in nurturing Sadhana, a Sanskrit word meaning devoted practice. Often times, our regular life at home gets in the way of starting new, healthy routines. Or, we start a new practice but drop it quickly because of time, lack of energy, family, work obligations, etc.
However, an immersion yoga teacher training is a wonderful way to plant "the seeds of Sadhana" into your life. Each day of your training is a new opportunity to practice new, healthy routines that will benefit you for years to follow. During an immersion yoga teacher training with Sadhana Yoga School daily practices include morning meditation, pranayama (breathing exercises), yoga asana (physical practice), group study, community events, organic vegetarian meals, Ayurvedic wellness practices and so much more.
Whether or not you choose to carry on all of these practices, we guarantee that you will conclude your training with a more devoted outlook to your physical, mental and spiritual wellbeing.
2. Gift yourself the opportunity to press pause
Life can seem like we are always go, go go—moving in fast forward with our focus on the future. The beauty of an immersion yoga teacher training program is that you are gifting yourself the opportunity to press pause. To step away from the hustle and bustle of your daily life and its respective obligations so that you may heal, refresh and renew.
Sadly, society often labels such "pauses" negatively so that we feel somewhat guilty doing something for ourselves. However, remember that you are worthy. You deserve the gift of self care. An immersion teacher training is a great way to gift yourself with the opportunity to do something that is good for you—to have 21 days to immerse yourself in practices that will benefit you for a lifetime, whether you decide to teach yoga afterward or not.
3. Gain a fresh perspective and outlook
Sometimes we get stuck in a rut. Our views of the world, ourselves or others can become tarnished or we may feel like there is "something more." An immersion yoga teacher training provides a unique opportunity to expand your perspectives and outlook via the practices of yoga. The philosophy of yoga is rooted in finding connection and deepening self care and self study. When these elements are practiced in tandem, we often experience a more positive, wholehearted outlook on life and the world around us.
4. Fully immerse yourself in the teachings
While attending a 21-day immersion teacher training you are able to really dive into the teachings of yoga. During the alternative 6-month program you may find that you are "really into" the teachings each weekend that your group is together, but "fall off the wagon" a bit during the weeks in between.
An immersion yoga teacher training program with Sadhana Yoga School allows you to devote 21 full days to not only absorb the information, but to live it daily! Each day is structured to give you time and space to live your yoga through practice, group study, recreation, seva (service projects) and more.
5. Experience a new culture
Love to travel? The programs at Sadhana Yoga School are all located in beautiful, diverse areas of the world, giving you the opportunity to broaden your horizons and see the world through a different lens. Our programs are strategically hosted in locations that allow students to fully experience the local community, people, traditions and culture. Some of our upcoming programs include Bali, Guatemala, Costa Rica, Mexico, Sri Lanka and more.
Choosing a yoga teacher training program can feel like a big decision, but it's not a decision that you have to make alone.
Contact a member of our team today to learn more about who we are, our upcoming programs and which one would be the best fit for your needs and yogic journey.
603-392-7025 info@sadhanayoga.com
Recommend

0

recommendations
Published in blog, Uncategorized